While the world sat up and paid attention to cries for improved social justice, and subsequently began dealing all the "isms" at the cellular level in Q2 of last year, many individuals and corporations made plans to do the work, educate themselves, hear their employees and their community, and "do better."
Are there areas in your own DEI journey where you've met roadblocks? Hard to keep your finger on the pulse while still managing life within our Now Normal? How can you keep the conversation going and drive inclusion in all areas of life?
Join Certified Diversity Coach LaToia Burkley with Your Big Debut, a coaching and consulting firm specializing in building inclusive workspaces and coaching professional women along their career path, while she holds space for us to talk about what to say when you (still) don't know what to say and help peel back the layers to parts of courageous conversations that hold us back.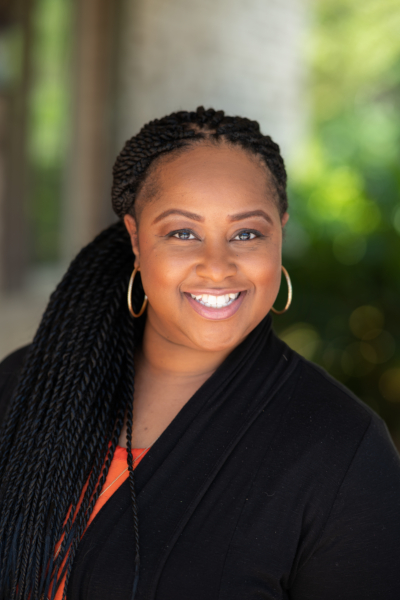 About LaToia Burkley
LaToia Burkley of Your Big Debut is a goal-oriented, certified diversity coach, as well as a highly skilled, innovative, and energetic business professional
In her work with clients, she draws on her background identifying, prioritizing, maximizing opportunities, and orchestrating solutions in  the Human Resources and Business Operations space. LaToia's specialties include Diversity & Inclusion, Networking, and Professional & Leadership Development. 
In a corporate environment, LaToia guides leaders as they put together engagement and coaching strategies designed for the call center world. When she's not helping clients with professional development, LaToia dedicates her time to volunteering in a faith-based foreign language ministry centered in Rhode Island. She's called New England home since November 2019, having traded in her Georgia Peach status for the Ocean State. LaToia is fluent in Portuguese and Spanish, is a travel pro and loves to take in new sites and cultures. She is known to devour books, is a self-proclaimed  foodie, and enjoys having a good time with friends.