Virtual Marketing Roundtable
AIWN is kicking off 2021 with one of the most popular topics among our membership – Marketing! Join us on Tuesday, January 19, 2021 for a virtual roundtable where you'll get a chance to hear from and ask questions of two marketing experts.
Email Marketing vs. Marketing Automation . . . Which One is Right for Your Business?
with Erica Baity of Anologics
Does hearing the terms "Email Marketing" and "Marketing Automation" leave you feeling confused? Do you know how each one applies to your business?
Both terms are often used interchangeably but mean different things to your business. During this roundtable, you'll learn the distinct meaning of the two, when to use one versus the other and the role both play in your overall marketing strategy.
Plan this Month: Create Captivating Content
What if there was a magic wand that you could wave to figure out all your marketing content?
In any business, marketing is important. Your income often increases by following best marketing practices and strategies.
The problem is there's no fairy godmother who is going to show up with a magic wand to make it all happen. There are some pretty amazing tools you can use though. They aren't exactly magic, but even better. Tools that make your marketing plan a lot easier to put in place.
In this round table, you'll learn how to Plan This Month!
By using simple techniques, you can create a winning plan for any business, service, or product.
In this presentation, you'll uncover some of the basics of why marketing is important. And you'll learn the benefits of creating a monthly social media strategy. We'll talk about marketing channels and deliverables. Find out how you can quickly repurpose content to connect at every step of the buying cycle.
See a demo of two of my favorite tools, Canva and Airtable. And find out how I use them to keep myself and my clients accountable and consistent.
About Erica Baity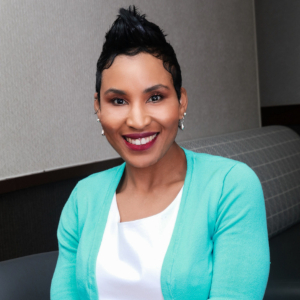 Owner, Anologics
Erica has over 20 years experience in marketing automation and technology for direct to consumer brands. Her agency, Anologics, is a certified ActiveCampaign and Shopify partner.
About Whitney Parks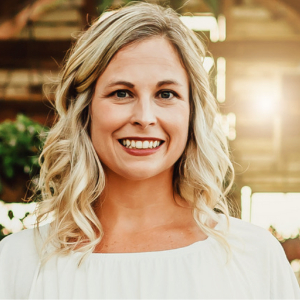 Marketing Consultant, Parks Evolution
Whitney Parks is a marketing consultant at her digital marketing agency Parks Evolution. She also recently co-founded Plan This Month, an online social media management program.
Organizing social media strategies and developing creative content is Whitney's craft. Starting with why she works with her clients to focus their vision. This creates a clear path to success. She shares her digital marketing programs through her blog, newsletter, and interactive workshops. As a journalist and a storyteller, Whitney enjoys creating and curating compelling information. She enjoys content that is both educational and entertaining.
Whitney understands the importance of determining business goals. Aligning social media and other marketing strategies is core to meeting these goals. She uses SMART metrics and data analytics to show campaign success. Data determines how to best allocate marketing budgets to increase social media authority.
Parks Evolution's mission is to discover a creative and strategic approach for every client. The focus is on building brand awareness and driving a return on investment (ROI). We help clients define their target audience by developing personas. An editorial content calendar helps to focus on the right channels at the right times.
Before starting Parks Evolution, Whitney worked in corporate marketing and communications. She specialized in internal and external communications programs. Bringing in editorial calendars and reporting magnified the success of the marketing department. She also produced an award-winning video highlighting an engineering project. The video created with GoPro footage shared the story of the site manager.
She also led social media for the Atlanta chapter of the International Association of Business Communicators (IABC). She has a degree in Journalism, Public Relations from the University of Georgia. As well as a Master of Arts degree in Interactive Journalism from University of Nevada, Reno.
Important Event Details
This is an online event. In order to attend, you will need to:
1) Follow the "register" link to register on Eventbrite. The event is free, but we need your registration to send you the Zoom meeting link.
2) Once you have registered, you will get access to the "event page" with the link to the meeting. For security purposes, this content will not be visible to you until a couple days before the event. You will receive an email reminder from Eventbrite with the link to this page. In addition, On the day before the event, look out for a Zoom meeting link in your email inbox. For security reasons, we cannot post the link in the public event description. If you don't see an email, please check your junk or other email filters. We will send the email to whatever address you registered for the event with.
3) Attend! We encourage you to join via computer for best experience, although phones work too. We recommend keeping your video turned on, to better connect with the other attendees.