Ever feel smothered by the needs of others in your family? Helpful hacks for how to balance aging parents, children still at home, juggle time and attention for your spouse and yourself without being crazy, going broke or both.
Debra will share practical tips, amusing musings and educational information about "sandwiched" real life experiences of her family, and tips they learned to handle responsibilities of parental illness, while still making time for their own children and spouses.
Debra Donaldson Scott joins us to discuss helpful hacks to balance time for aging parents, children, spouse and yourself without going crazy.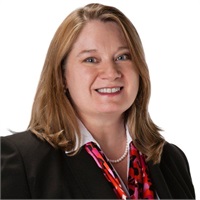 About Debra Donaldson Scott
Debra Donaldson Scott advises her clients about their financial concerns through holistic financial planning encompassing cash flow analysis, insurance, investments including retirement and college planning, and small business concerns. She completed the certified financial planner program at the University of Georgia and was named one of NAIFA Atlanta Top Female Advisors of 2015
Debra translates the confusing jargon of finance into understandable concepts for her clients who range from single millennials starting a ROTH IRA for the first time to elderly widows in retirement concerned about living too long and the divorced who are dealing with financial headaches of divided assets along with broken hearts and juggling families. Although her main focus is traditional personal planning, as a former litigation paralegal and business banker, she specializes in structured settlements and advising those who experience windfalls from lawsuits, inheritances and sales of businesses.
A native Georgian, Debra lives in Buckhead with her husband, 2 dogs and 2 cats, all rescues. She enjoys tennis, travel and entertaining friends and family and demystifying money for her clients.