Join Anita R. Henderson of The Write Image Consulting, LLC
Why would anyone want to work with you if you're not confident in yourself?
Imposter Syndrome is one of the biggest obstacles to success for women in business. When you don't know your strengths and your value, you settle for less and you wonder why your business isn't growing.
Anita Henderson of The Write Image Consulting cracks the code on the single, most important thing you need to build the confidence to step out of the shadows and into your greatness.
About Anita Henderson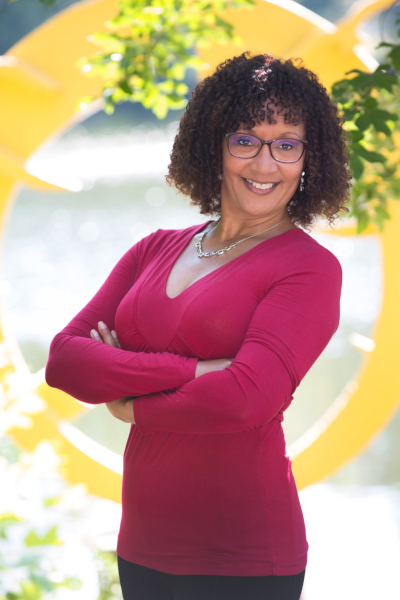 President / Owner, The Write Image Consulting
Known today as The Author's Midwife, Anita is the owner and president of The Write Image Consulting, LLC, and creator of the Write Your Life™ Author Coaching Program. Her work with professionals and entrepreneurs has resulted in multiple award-winning books and has helped her clients improve their confidence in their ability to write a compelling, high-quality book and leverage it in their business or career.
A California "beach" girl turned Georgia "peach", Anita lives near Atlanta with her husband Michael. Together, they travel the world and share their adventures as the Globetrotters On The Go on their blog, vlog, and social media.
Important Event Details
This is an online event. In order to attend, you will need to:
1) Follow the "register" link to register on Eventbrite. The event is free, but we need your registration to send you the Zoom meeting link.
2) Once you have registered, you will get access to the "event page" with the link to the meeting. For security purposes, this content will not be visible to you until a couple days before the event. You will receive an email reminder from Eventbrite with the link to this page. In addition, On the day before the event, look out for a Zoom meeting link in your email inbox. For security reasons, we cannot post the link in the public event description. If you don't see an email, please check your junk or other email filters. We will send the email to whatever address you registered for the event with.
3) Attend! We encourage you to join via computer for best experience, although phones work too. We recommend keeping your video turned on, to better connect with the other attendees.