Announcement:
We have moved this meeting to an ONLINE event on the evening of April 21st at 7pm. Please follow the link to register, in order to receive an email with the link to the Zoom meeting on the morning of April 21st.
Join Kricket Harrison of Smart Success, Inc.
Do you ever find yourself wondering how experts get on TV or get quoted in magazines and online? Or, HOW they even became an expert in the first place?  Have you ever seen an 'expert' on the news and said to yourself, "that should be me!"
Well, it should be you! Speaking is THE fastest way to grow your expert status, build your client base and increase profits.  The good news is that you don't have to be a professional speaker or even speak on a stage to do it!
Yes, introverts, this is for you, too.
We all speak about our businesses/work every day, and we all have a platform–but not everyone can recognize it.
Join me to learn how to SPEAK Your Mind so that you stand out as an expert in a crowded marketplace and GROW Your Business.
Learn the importance of your "SIG" and how to stand out in a crowded marketplace.
Learn the 3 crucial components to any good presentation or media share.
Learn why you should Ditch the Pitch.
Discover the top way to get noticed by the media and become the go-to expert!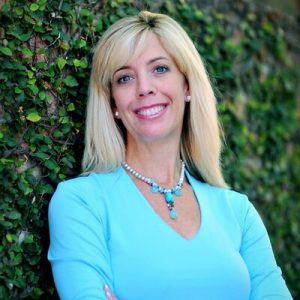 Kricket Harrison works with individuals and teams to improve their performance and increase their bottom line. One way she helps her clients is through teaching them to give more effective presentations. Other ways include improving time management, prioritization and communication. She has been coaching clients for over 17 years, and has trained over 300 speakers in the past 3 years.